6 Aug21:00
Opening Ceremony
Entry Fee: 7€ / under 10 y.o.: Free
The evening will start with dances from the movement workshops under the artistic supervision of Phaedra Pisimisis, Giannis Papadzanis and Georgina Solo. After that, Giota Nega will take the lead with sounds and melodies from her personal discography. Finally, Lefteris Koumis with his violin will take the stage giving the evening a touch of a more traditional celebration.
2018 Giortes Rokkas Opening Ceremony Participants:
Giannaraki Despoina, Giannaraki Evaggelia, Gompakis Kostas, Kastanaki Stella Maria, Markoulaki Katerina, Martimianaki Maria, Michelιdakis Nikos, Mpatakis Zacharias, Mpenioudaki Vassia, Mponataki Maritonia, Mysirlaki Katerina, Polixroni Dimitra, Simantirakis Vasilis, Stefanaki Christina, Tsagkaraki Argyro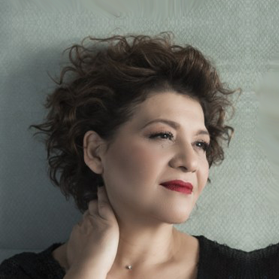 Instructions
Rokka and Kera villages are located in the northwest of the Prefecture of Chania, in the Municipality of Kissamos, 12 km from Kissamos, 39 km from Chania and 55 km from Chania airport. Following the E65 National Road from Chania to Kissamos, and turning to the Nopigia to Kera – Rokka hub, you will not have difficulty finding us. Rokka's Square is located in the center of the village, right next to the main street from which you will come.